Posted by Debbie on 6th Nov 2013
The face you choose to embroider on your natural fiber Waldorf doll or paint on your wood peg doll can show happiness, sadness, surprise, fright or anger. It can be scary, excited, full of joy or… expressionless. Yes, expressionless.
What do I mean by expressionless? I mean, simply no expression or a neutral expression. Why would anyone make an expressionless face on their doll? Well, think of the increased play value your handmade Waldorf or wood peg doll possesses when the face has a neutral expression. A child can use his or her imagination to create any emotion from moment to moment, day to day! Instead of being stuck in one mood the doll and your child are left free to experience all moods thus giving the child a healthy outlet for processing or working out their own emotions all the while strengthening the imagination.
So remember, in your Waldorf doll making adventures you have a choice. If you opt for a neutral expression all you need to do is add eyes, maybe a nose, leave off the eyebrows and make the mouth a short straight line or dot. The rest is left up to the imagination!
Examples and tips can be found in the books Making Peg Dolls, Sewing Dolls, Making Waldorf Dolls, and Making the Children's Year, all of which are full of inspiration and available in our shop!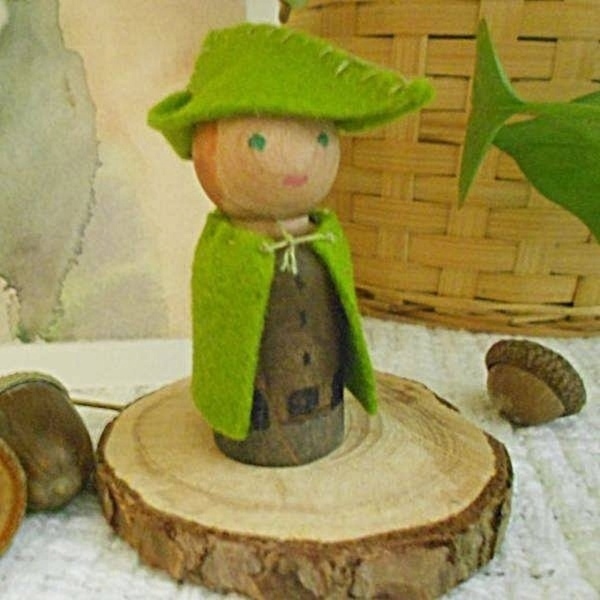 This woodsman peg doll is a project found in one of my favorite books, Making Peg Dolls by Margaret Bloom.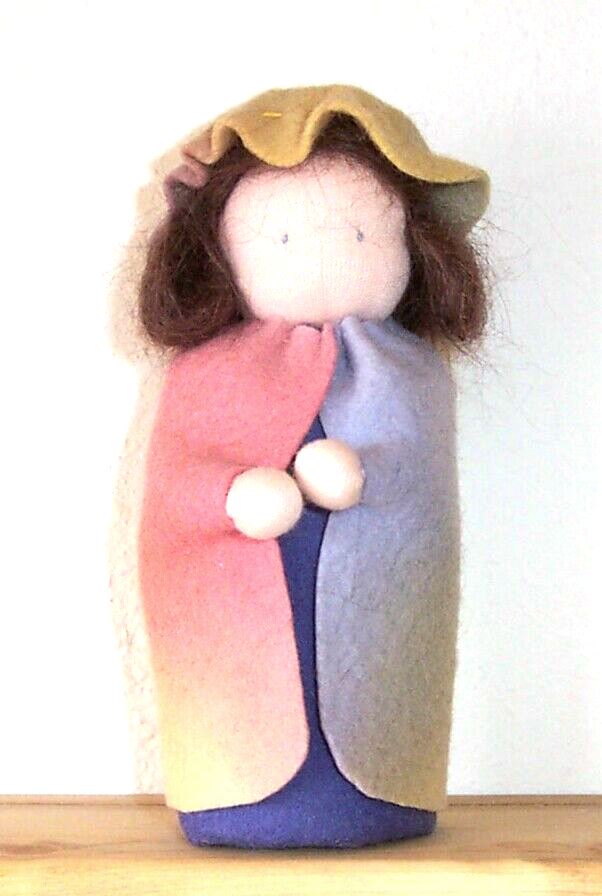 Doll made from our Table Puppet Pattern
Bright Eyes Baby made from a Joy's Waldorf Dolls Kit